Types of BeltBro for Men/Women and How to Choose the Right One
Belt buckles are stylish accessories that can enhance an individual's style. But, they need adjusting, dig into your skin, wear out, and are a hassle to take off. BeltBro belt provides a comfortable and secure fit throughout the day. They fit any waist size and are comfortable to wear. The belt is made of elastic, nylon, and polyester, making them more environmentally friendly.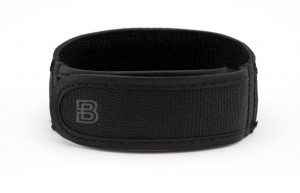 The no-buckle design and soft materials can prevent the belt from digging into the skin which is a common problem with traditional belts.
With BeltBro, it is easy to move and it does not need to be adjusted after a heavy meal.
BeltBro was founded in Naples, Florida in 2019. The company's goal is to help people with Crohn's disease and IBS or people who find traditional belts uncomfortable. BeltBro also manufactures products for surgery apparel and autistic children. These no-buckle belts are also popular among people who prefer lightweight, comfortable belts. So, the company expanded its product line and now designs a no-buckle belt for men, women, and children.
BeltBro Titan
Recommended for Men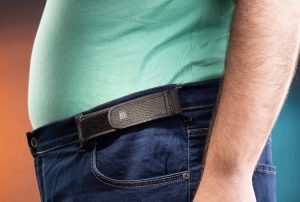 BeltBro offers a variety of types of belts for men, including the BeltBro Titan, which is the quickest way to tighten loose-fitting pants. It fits men's shorts and pants with a 1.5-inch belt loop. 
BeltBro's patented design uses two belt loops to keep your pants secure.
Other features include:
Machine washable

Weighs less than 1 ounce

Fits all sizes

Easy to use

Support weight attachments, like cell phones.
BeltBro Titan is available in black, brown, blue, and grey. 
BeltBro Original
Recommended for Women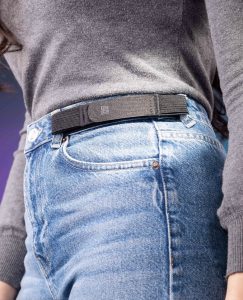 BeltBro offers several types of belts for ladies that are perfect for women on the go. BeltBro belts also incorporate two elastic bands, increasing their stretch, and can fit belt loops measuring one inch.
These types of belts for women also come in handy for ladies who have difficulties finding the right belt for their needs.
BeltBro's patented design uses two belt loops to keep your pants secure. Other features include:
Machine washable

Weighs less than 1 ounce

Fits all sizes

Easy to use

Support weight attachments, like cell phones.
Women also have a choice of colors, including black, brown, blue, and grey. Also, with these belts, women can leave their purses behind. They can comfortably attach their cell phones and flashlights to their side loops.
BeltBro Snap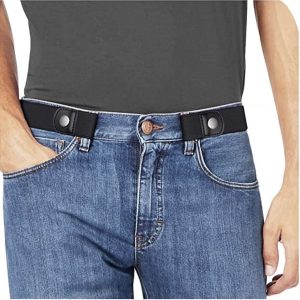 BeltBro Snap features a unique design that fits around the waist similarly to a traditional belt but snaps into place on both sides. This belt does not have a buckle.
It is comfortable, stretches, elastic, and adjusts to fit all sizes.
BeltBro Belts for Kids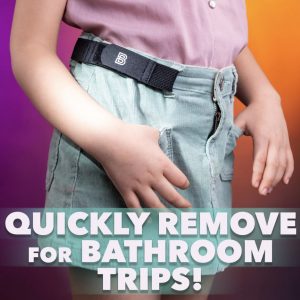 The BeltBro belt for kids is lightweight and excellent for kids over five years old and teenagers under 175 pounds. Your order includes an 8, 12, and 16-inch loop.
5 Reasons to Switch to BeltBro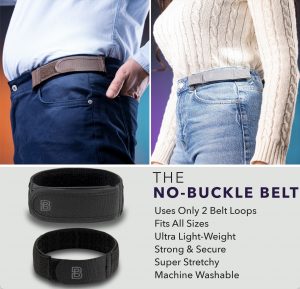 There are many reasons to switch to BeltBro belts. Some reasons include:
Fits all sizes

: BeltBro belts are made to fit everyone, including children and adults. It does not matter whether you have recently gained or lost weight, there is a belt available that will fit you snugly.

The adjustable straps make these belts suitable for people of all sizes and ages.
Eco-friendly:

As opposed to traditional belts, BeltBro belts use lightweight, breathable materials, making them environmentally friendly.

Comfortable:

Thanks to its heat-resistant lightweight design. You can wear it all day while walking, driving, climbing, or doing other daily activities. The no buckles and soft materials prevent these belts from digging into your skin.

Easy to put on:

Choose these belts if you want a belt alternative that does not take long to put on and take off. This is particularly useful to seniors or those with difficulty putting on and removing belts.

Warranty:

BeltBro provides 100% value for its customers. They offer a 30-day refund policy that lets you return your belt for a 100% refund within 30 days of receiving it.
Bottom Line
BeltBro strives to meet all the needs of its customers by providing them with all different types of belts. They also offer a variety of sizes for different gender, ages, and weights to make it easier to choose a style that is right for you. The belts offer a fashionable option to traditional belts. 
Whether you are looking for a stylish, lightweight, ultra-comfortable alternative, BeltBro belts got you cover.
---