Comfort Drive – What to Wear on a Long Car Ride
Road trips are an excellent way to enjoy nature and make memories with your family. Much goes into planning a road trip, including packing snacks, picking a playlist, and packing your bags. But when it comes down to what you should wear while traveling, finding the perfect outfit that will keep your body and mind cool can be a little challenging. The best rule for the road is to always keep your body comfortable. A simple pair of shoes, layered clothing, and slacks can offer the most comfort on a long car ride.
What to Wear on a Long Car Ride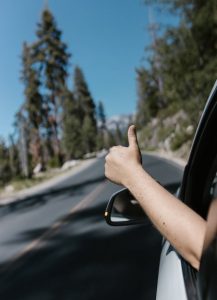 Cotton T-shirts and Tank Tops
Cotton shirts are the most comfortable clothing piece to wear on a long car ride. Cotton shirts are lightweight and will not hold moisture against your skin. If you want to add another layer of clothing, tank tops are a great choice for fall and spring road trips.
Lightweight Cardigan or Sweatshirt
A lightweight cardigan is perfect for fall road trips. Cardigans can be worn in different ways and are designed for easy movement. A lightweight cardigan is great for layering and will keep your body warm when it's chilly outside. Sweatshirts are also a great piece to layer under a heavier jacket or vest if the weather gets cold.
Hats, Scarves, and Belts
Hats are great for long car rides because they help you stay warm. Scarves are another great option for keeping warm. Scarves are also perfect for layering under a jacket. Belts are a great way to take your style to the next level while remaining comfortable. BeltBro is the perfect alternative to traditional belts as it offers comfort and style.
Leggings and Shorts
When traveling, it is best to wear comfortable but also breathable pants. Leggings are extremely comfortable and effective travel pants with various color choices that are sure to fit every personality and taste. Wear shorts that do not go above your knee, so you have the right amount of coverage on your legs, but also ensure that you don't get a heat rash while on your trip.
Sneakers and Flats
Sneakers are the most comfortable shoes available to wear when traveling. The right pair of sneakers will keep your feet comfortable and provide a cushion. Flat-soled shoes are the perfect alternative to sneakers and can be worn on a long car ride.
What Not to Wear on a Long Car Ride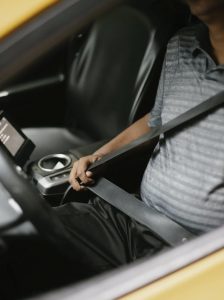 Too Many Accessories
It is important to ensure that you are not wearing too many accessories while on a road trip. You want your outfit to be comfortable, so avoiding accessories that may weigh you down or get in your way while driving is a good idea. Much heavy jewelry may weigh you down and take away from the comfort of your outfit. It will be great to have no buckle belt for long car rides, as it will restrict your movement.
Anything Tight
The last thing you want to do is wear anything tight on a long car ride. Tight clothing can restrict your body movement and take away from the comfort of your outfit. Too tight clothing can cause heat rash and make your legs itch.
Too Heavy Items
Heavy clothing on a long car ride can restrict your movement and make you uncomfortable. Clothing can weigh you down and take away from the comfort of your outfit. It's important to find the balance between wearing lightweight clothing that is comfortable to wear but also very breathable.
Sandals and Heels
It is important not to wear heels when you are on a long car ride as they will take away from the comfort and style of your outfit. Sandals are a great alternative to heels but are also easy to trip over.
Conclusion
When planning a road trip, knowing what clothes you should and should not wear while traveling is important. When your outfits are comfortable, you can focus more on the fun parts of traveling. Also, think about the weather and how you want the clothes to fit your body.