No Buckle Belts: The Latest Belt Trend for 2023 and Beyond!
The use of belts as a fashion accessory and practical clothing item has been around for centuries. From the ancient Egyptians who used them to hold their robes in place, to the modern-day use of belts to add style to an outfit and keep pants securely fastened.
What Are No-Buckle Belts?
One variation of the traditional belt that has recently gained popularity is the "no buckle belt." These belts, also known as "hold-up belts" or "adjustable stretch belts," eliminate the need for a traditional buckle by using an elastic material to provide tension and hold the belt in place.
The Benefits of No-Buckle Belts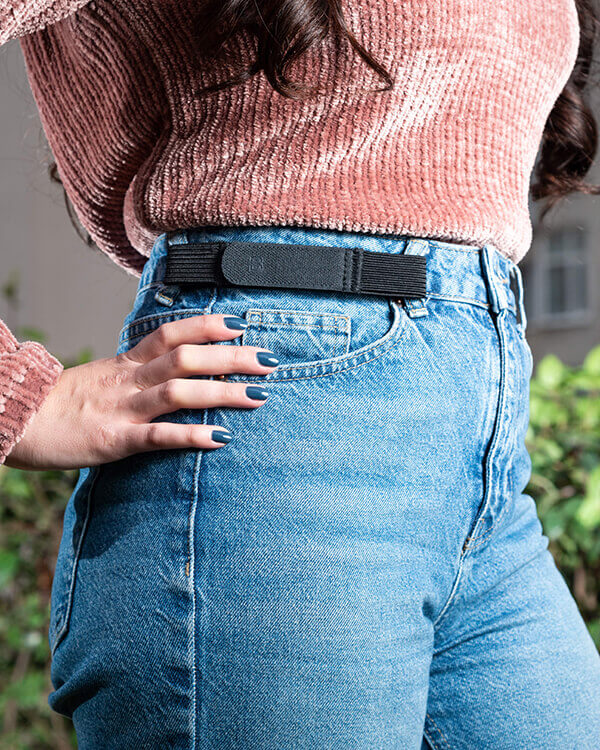 There are several benefits of buckle-free belts which include;
Ease of Use: Without the need to fasten or unfasten a buckle, putting on and taking off a belt without buckle is a quick and simple process. Additionally, the lack of a bulky buckle makes buckle-free belts more comfortable to wear, especially for people who sit for long periods.

Comfort: No-Buckle belts are designed to be worn comfortably without the bulk of a traditional belt buckle. The elastic material used in these belts conforms to the shape of the body, providing a snug fit that doesn't dig into the skin. Additionally, the lack of a bulky buckle makes No-Buckle belts more comfortable to wear, especially for people who sit for long periods.
Lightweight: No-Buckle belts are generally made from lightweight materials such as elastic or nylon, making them easy to wear and carry around. Being light can benefit people who are always on the go and want a belt that won't weigh them down.
No Metal Allergy: Many traditional belts are made of metal, which can cause irritation or allergic reactions in some people. On the other hand, No-Buckle belts are typically made of non-metal materials, making them a great alternative for people with metal allergies or sensitivities.
Reduce Back Pain: A belt worn too tight or in the wrong place can cause back pain by putting pressure on the lower back. A buckle-free belt distributes the pressure evenly, reducing the chances of back pain caused by a belt.
Reduce Stomach Pain: People with stomach conditions may find traditional belts uncomfortable because the pressure from the belt can aggravate symptoms. With an elastic belt without a buckle, the elastic material conforms to the body, reducing pressure on the stomach.
An Alternative for People With Disabilities: No-Buckle belts are a great alternative for people with disabilities, such as arthritis or limited mobility in their fingers and hands. The easy use of these belts can make it possible for them to wear pants that would otherwise be difficult or impossible to fasten with a traditional belt.
Versatility: These belts can be worn with various types of clothing and can be easily adjusted to fit different waist sizes. They are also great for people who are in between sizes, as they can be easily tightened or loosened to achieve the perfect fit.
Stylish: In terms of style, No-Buckle belts can also be a great option. They come in various colors and materials, allowing them to match or complement any outfit. They also have a sleek and streamlined look that can add a modern touch to any outfit.
What Are Beltbros, No-Buckle Belts?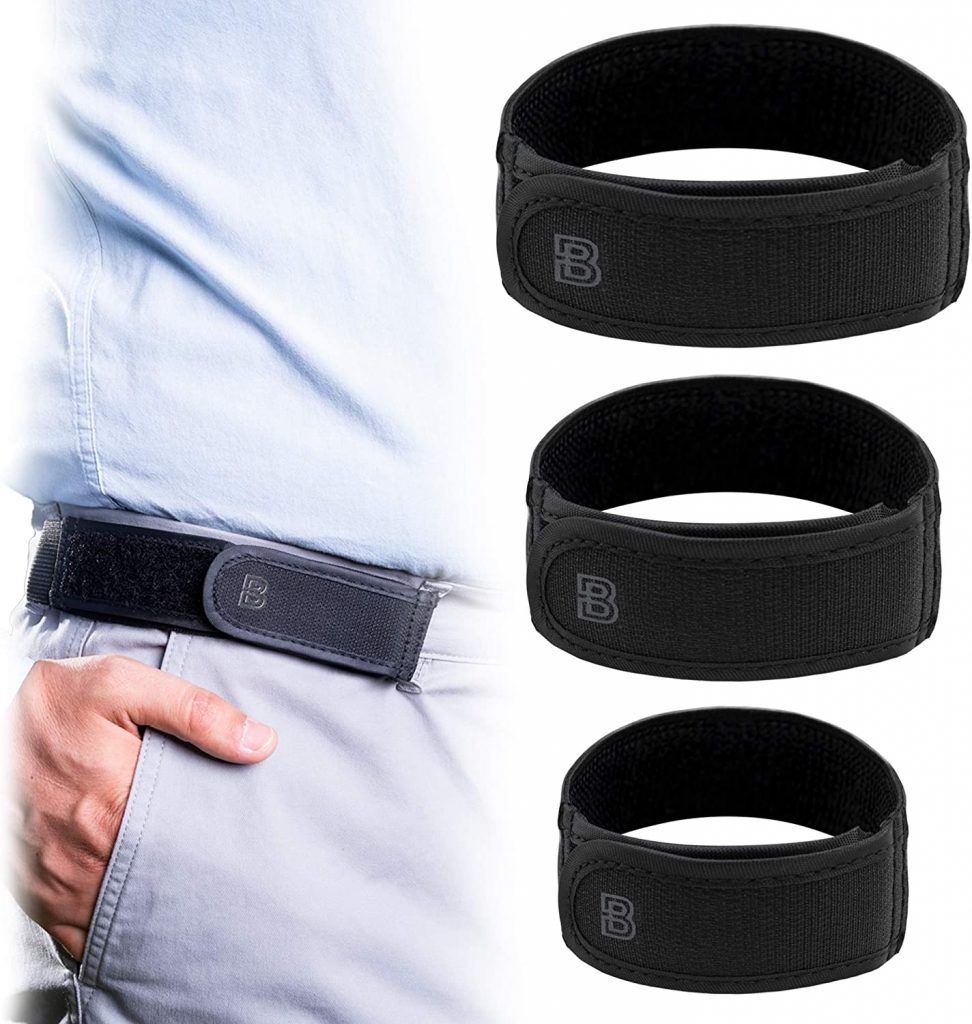 BeltBros No-Buckle belts are specially designed to provide an infinitely adjustable fit. Thus, you can achieve a perfect and comfortable fit every time without needing holes or buckles. They are made of high-quality materials and built to last. BeltBros No-Buckle belts are perfect for anyone looking for a practical and fashionable belt worn in any setting. In conclusion, belts without buckles or hold-up belts have gained popularity recently, offering some clear benefits to their users. They provide a simple, quick, easy solution for putting on and taking off. They are versatile and suitable for various clothing styles and waist sizes. Their sleek and modern look can be a great addition to any outfit. No-Buckle belts also offer a sustainable alternative for people with mobility issues. Overall, No-Buckle belts are a great option for people looking for a convenient and comfortable way to keep their pants securely fastened.  
---