10 Useful Gift Ideas for Wheelchair Users
Whether you know someone who has been in a wheelchair for years or suffers from an illness that left them permanently paralyzed, there are some important gift items to consider before the holidays get here. Here are some best gifts for wheelchair users, including gifts they can decorate their chairs with, gifts they can use when traveling, and more.
1. BeltBro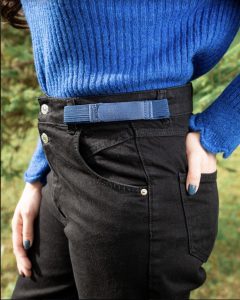 With this, the person in the wheelchair no longer has to worry about holding down their pants. The BeltBro allows them to move about without worrying about their clothing shifting around in a way that it shouldn't. It is perfect because it's comfortable, lightweight, and easy to use. It is a no-buckle belt that will make it easier for the person in a wheelchair to get dressed, making it the best gift for wheelchair users love.
2. Wheelchair Cushion
Wheelchair cushions can help keep the person in a wheelchair comfortable when using a wheelchair or lying in bed. They are also great for people who use wheelchairs to help soften their chairs so they aren't as uncomfortable. A comfortable chair ensures the person can sit comfortably without worrying about back or neck pain.
3. Wheel Guards
Wheel guards are necessary if one bumps into something while in their wheelchair. Those who use wheelchairs need to ensure that they have these guards installed to prevent injuries. This means the person will be safer and can take more risks outside their home without worrying about falling.
4. Lap Tray
A lap tray can ensure that the person in a wheelchair can eat without having to worry about spilling food on themselves or their clothes. It's very easy for someone in a wheelchair to eat and not realize that they're spilling all over themselves. A lap tray is a great way to ensure the wheelchair user can enjoy eating without worrying about anything else.
5. Wheelchair Travel Bag
A wheelchair travel sack can make traveling easier for a person in a wheelchair. A wheelchair travel bag is an essential item for anyone who is going to be traveling long distances on foot or by wheelchair. Wheelchair users need to have this bag available to pack light and ensure that their designated items are easily accessible.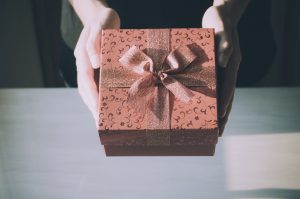 6. Wireless Headphones
Wireless headphones are the perfect gift for a wheelchair user. In some situations, people in a wheelchair may not be able to use regular headphones, so wireless headphone options like these have become popular. These headphones allow the user to easily choose what they want to listen to without worrying about tangled wires or being unable to listen to their music.
7. Water Bottle Holder
A water bottle holder is an item used for birds so that person in a wheelchair can have a water bottle when needed. This item helps ensure the person has access to one of these bottles when they are away from home. It's difficult to hold these bottles while using a wheelchair, so a water bottle holder is necessary when traveling.
8. Heating Pad or Heating Wrap
A heating pad or heating wrap can help give the person in a wheelchair heat therapy when they need it. Heating pads and heating wraps are necessary for those who use wheelchairs to help promote relaxation and comfort. They are especially useful for those who have difficulty moving around because of an illness or injury.
9. Pet Carrier
A pet carrier can ensure that the person in a wheelchair can take their pets with them wherever they go. The carrier is specially made for animals to ensure they can fit comfortably inside. Wheelchair users can often take their pets with them easier because of these carriers. They make it easier for the animal to stay close by without the pet moving around and possibly getting hurt.
10. Bedside Commode
A bedside commode is an item that makes it easy for the person to use the bathroom in their own home. It allows them to have a more comfortable way to use their toilet and get up from a seated position without worrying about help from someone else. It's very convenient because it can be easily moved where needed, making it easy for the person in a wheelchair to get around in the bathroom without worrying about anyone helping them. If you are looking for gifts for wheelchair users, an item that will help the wheelchair user around their home or office, or even something that will make their travel experience more accessible, then these items are perfect.
---