20 Thoughtful Gifts Ideas for Elderly Women and Men
Finding thoughtful gifts for older adults can occasionally be really difficult. After all, many seniors own specific tastes or a surplus of items they are unsure how to use. Gifts for the elderly and senior citizens should be both useful and heartfelt. Whether you're looking for a Father's Day gift for grandpa, Christmas gifts for parents, or a birthday present for grandma, this list of the greatest presents for seniors will check off all the boxes for the ideal gift: practical, personalized, and perhaps just a little sentimental.
10 Wonderful Gift Ideas to Buy for Elderly Women
1. BeltBro Original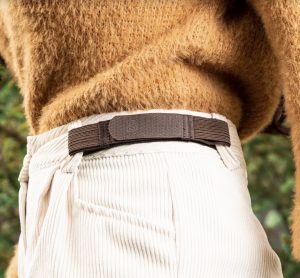 Senior women with movement concerns can benefit significantly from this support garment. It offers support and comfort while you walk around and aids in keeping your clothing in place. The BeltBros' easy on/off design and adjustable straps guarantee a great fit. Read more about this product, BeltBro, no buckle belt here.
2. Warm blanket/throw
Your grandparents could appreciate a nice, cozy throw blanket for the bed or couch to keep warm while they unwind, read, or watch TV. There are styles to suit every taste, and many throw blankets are lightweight and simple to clean.
3. Cozy Fleece Wrap Shawl with Large Front Pockets
This shawl will provide a means for an elderly lady who frequently loses their phone, notebook, iPad, or eyeglasses to keep their essentials close at hand wherever they are in the house.
4. Photo Coasters
These photo coasters, which are made of tumbling stones, are sure to make your loved one smile. Each image brings back a pleasant recollection that will lift anyone's spirits and make for interesting conversation.
5. A weighted blanket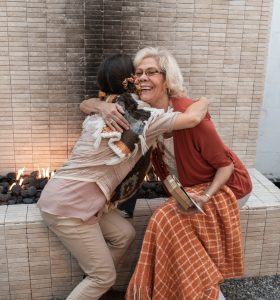 Scientific research has shown that using a weighted blanket can relieve distress and anxiety. They're excellent for anyone experiencing difficulty sleeping, stressed, or those who have dementia.
6. Massage pillow.
Warm massages are the best way to relieve a sore back or neck. An elderly family member or friend who suffers from the typical aches and pains associated with aging can find relief from a heated massage pillow.
7. Single-serve coffee maker
With these single-serve coffee machines, preparing a cup of coffee is quick and uncomplicated; forget searching for coffee grounds and filters. Furthermore, if your grandma intends to have a cup or two, they need not boil a full pot.
8. Personalized Non Slip Yoga Socks
Older women who might not be able to move as swiftly and confidently could benefit significantly from non-slip socks. Nevertheless, everyone enjoys a warm pair of socks. Get the socks customized with your senior's favorite pet or memorable photo for a fun touch.
9. Custom Art Print: A Grandma Is Born
This unique painting of the first time she held her grandchild will touch her heart. Each piece of art is distinctive to the subjects and commemorates a significant event in their lives. Include the children's names, birthdays, flowers, and grandmother's names to make it unique.
10. Acupressure Foot Massage Slippers
These slippers have pressure spots that operate as massage buttons to reduce tension, blood pressure, and nerve sensitivity. Additionally, each set includes new buttons, so you won't have to worry about them wearing out too quickly.
10 Wonderful Gift Ideas to Buy for Elderly Men
1. BeltBro Titan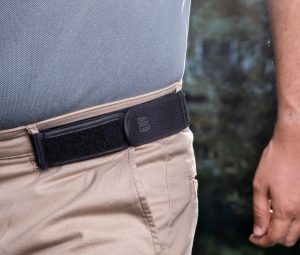 This is the best belt alternative for older men. They can attach other accessories, like a torch or phone holder, to the sides using the loops. Due to the fact that it only needs two of your side belt loops to attach to your pants or shorts, they won't need to take it off for fast excursions to the restroom.
2. Armchair Caddy
Armchair Caddy is stylish enough to match any living room décor and is available in various colors. The caddy's sturdy linen material ensures that it won't disintegrate after a month of use while yet maintaining its suppleness. Elderly needs are catered for in its six practical pockets, and the rubber patch on the back prevents the caddy from slipping all the time.
4. Owl Eyeglasses Holder
Each owl is individually hand-carved on a single piece of hardwood wood, making each glasses holder distinctive. Due to its wonderfully detailed carving and finish, the holder also functions as home décor.
5. Exercise bike
Seniors who don't want to leave their homes can add cardiovascular exercise into their daily routines by using an exercise bike, which is inexpensive and low-impact. For people who can still ride a standard bike with a bike seat, upright bikes can be a terrific form of exercise. And for individuals who require a broader seat with back support and different levels of activity, recumbent bikes are a suitable option.
6. Mental Wealth Box

Each box contains four to six things that support mental health and self-care, which relieves overwhelming emotions of unease, worry, and sadness. Books on learning, yoga poses, essential oils, herbal tea blends, and notebooks are just a few of the box contents.
7. Weather monitor
A device that shows both the present conditions and the forecast might make a terrific gift because many older parents value knowing the weather before venturing outside. You might prefer to handle the installation of an exterior sensor yourself as wireless systems need one. Look for a monitor with a sizable, easy-to-read display.
8. Golf range finder
Looking for presents for an elderly man who enjoys playing golf? A wonderful addition to an older golfer's equipment is a range finder. These practical tools help golfers plan their next shot and choose the best club by measuring the distance to the pin.
9. Leather Bookmark
Any bookworm will enjoy this simple yet sweet present. If grandpa is a voracious reader, consider giving them this bookmark along with a couple of paperbacks they might enjoy or a gift card to their preferred bookshop.
10. Back Massager
The ultimate in opulent luxury is getting a massage, but they are frequently pricey and challenging to schedule. However, your grandfather will be able to relieve muscle pain and tension from the comfort of his house every day of the week with the help of this ergonomically built back massager.
Finding the ideal gifts for old people doesn't have to be tough. This gift guide was created to give you a variety of options to choose from when looking for gift ideas for seniors, whether they are housebound or outdoors fanatics who enjoy being active or fall somewhere in between.